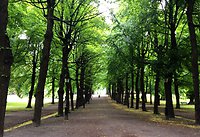 WHO I AM
I have worked as a qualified counsellor/therapist in North London for over 20 years. I work from home which is between Wood Green and Muswell Hill and Alexandra Palace in private practice. My aim is to provide a space so my clients can feel valued and respected while they examine what it is that stops them leading the lives they want. I work with individuals and couples.
I see counselling as a collaborative and creative process. I seek to promote a sense of equality and trust in the therapeutic relationship, whether we agree to do short or long-term work. The counselling room is a confidential and non-judgemental place to explore difficult feelings.
I trained initially in the arts. I have had a number of freelance careers in illustration, ceramics, teaching and working in the media as a make-up artist.
Although I enjoyed all these different pursuits and jobs I found myself feeling there was something missing. When I was about 36 I began to train as a counsellor. It involved many years in groups and in my own therapy. Through these experiences, I began to understand what helped and what didn't.
What didn't help was being told what to think or feel. My first therapist was good, but she took me a long way on her own journey, and by the time I began working with another therapist I realised that I hadn't even started my own.
What helps, in my opinion, is having time to explore one's feelings with someone who is an active listener. Someone who is not a friend or relative. Someone who has no agenda, other than enabling you to find your own path. It is not the counsellor's job to decide for you but to help you to see what is getting in the way and to look at the stories you may be telling yourself that are out-dated, and keeping you stuck in the present impasse.