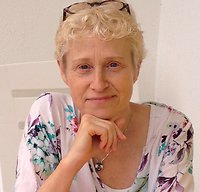 Counselling for Individuals and Couples in North London
(Wood Green, Muswell Hill, Alexandra Palace, Bounds Green)
I am a counsellor and therapist working between Wood Green, Alexandra Palace, Muswell Hill and Bounds Green. I see couples and individuals and work privately in the North London area.
THINKING ABOUT COMING TO SEE A COUNSELLOR
In my experience, the very act of saying you need help to understand what is creating unhappiness in your life is the first and most important step to living the life you want to be living. It is as if the work starts at that moment. But it is important to find the right person to work with and that is up to you. I therefore offer a low-cost first session.
It would be an opportunity to ask me any questions and to tell me a little bit about what made you decide to look into counselling. Often it is at this session that it becomes clear what we will need to focus on. You may feel greatly relieved at this session as though a weight has been lifted. It is then up to you to decide whether you would like to continue and we can make another appointment. There is no obligation to carry on after that first assessment session. Sometimes I suggest another one if necessary for you to make a decision. After you've taken the step to go into counselling it is important that you feel comfortable enough to speak about things that you may never have talked about before.
POSSIBLE COUNSELLING ISSUES
Anxiety, General Counselling, Bereavement and Loss, Career and Work problems, Depression, Sexuality, Relationships, Divorce, Stress, Personal Growth, Terminations, Miscarriage, Low Self-Esteem, Abuse, Family Problems, Life Direction.
COUPLES
Working with couples in distress I look to understand what blocks are getting in the way of intimacy and honest communication. This may involve looking at past relating issues. It isn't individual therapy x 2, but rather looking at the relationship as a whole and ensuring that no one in the partnership is made to feel to be the 'problem'.
In every relationship there comes a crisis. This can be seen as an end to the relationship, or an opportunity for growth and the development of a new intimacy. Learning what we want, how our partner sees us, and our assumptions about what the other wants - these are some of the aims of relationship work. It involves clearing the confusion that exists between you so that you can both make healthy decisions about your relationship.
What feels most important is the commitment for a certain number of sessions to be made so that both can feel safe enough to bring things out with the knowledge that we have a set time to work through some possibly painful issues.
The work may be challenging. It will need commitment and time for the both of you. But it can leave you richer, wiser and more loving. It can give you answers that make whatever relationship you choose to follow more rewarding.
This is what couples counselling can offer.
TESTIMONIALS
"Just wanted to say thank you for all your guidance in helping on my journey. Having the time to speak with you has had a huge impact on my life and I'm really pleased I stuck with it."

"I can't believe it took me so long to pluck up the courage to come to see you. To finally talk to someone who wasn't telling me what I had to do, meant I could finally see it for myself and in time, do something I'd wanted to do for years. I don't think I could have done any of this on my own. "TH

"I know the work has been achieved through our counselling sessions, but I would like to share with you, how I feel you have enhanced my essence of life. My eyes and heart have re-opened to living and enjoying life, whilst also making my peace with the not so great days that I may experience along the way. "AC

"You, and the job you do, your experience and your warmth, (plus your lovely warm room and the complimentary water) have been the right thing for me, the best, kindest thing I've ever done for me. "DC

"I gained so much from our working together and I miss our Tuesday morning slot. I find words hard to describe what really took place. I feel you know how meaningful and rich I found working with you."PL

"I took an enormous amount from my sessions with Diana. The calm, non-judgmental support she gave me helped me deal confidently with the problem I faced. More than that, her wisdom inspired profound changes in the way I see myself. I know that the benefits of this increased self-awareness will last a lifetime.I am so grateful to her for all her help." KS
I welcome all couples regardless of gender or sexual orientation.
"Love brings up everything unlike itself in order to be healed"
from the Course in Miracles